How We Learn
To meet the needs of our individual children in Nursery through to Reception, we take our guidance from the non-statutory 'Early Years Foundation Stage' curriculum, 'Birth to Five Matters' and 'Development Matters'.
Children's right to play is recognised as so critical to developing positive wellbeing and development that it is included in the United Nations Convention on the Rights of the Child (1989). Through play, children become deeply immersed as they take things they already know and combine them in new ways so that their understanding of themselves and the world around them deepens.
In our early years, children play both inside and outside and are supported by adults that have a deep understanding of the different types of play and how each will support children to learn. Our enabling environments offer children security, comfort, choice, engagement, and opportunity.
We focus on and encourage the seven areas of learning: Communication and Language, Personal, Social and Emotional Development, Physical Development, Mathematics, Literacy, Expressive Arts and Design and Knowledge and Understanding of Our World. Each child will make progress through their learning journey in nursery with an aim to have achieved all Early Learning Goals by the time the finish Reception.
Not only do we look at children's progress through the areas of learning, but we also look at how children learn. Effective learning must be meaningful to our children, so that they can use what they have learnt in new situations. Children with a strong attitude to learning will make good progress in all areas of learning and development. The areas that we develop are:
Playing and Exploring: Engagement, Active Learning: Motivation and Thinking Creatively and Critically: Thinking.
During your child's time in Little Dragons Nursery, we will focus on developing Communication and Language and Personal, Social and Emotional development. All within an exciting, engaging and supportive environment.
Each child has their 'Key Worker' who is responsible for reviewing and monitoring their learning and development, allowing for activities to be planned around individual abilities and preferences. They are also responsible for their care, safety and well-being. At each stage of the learning journey, every parent/guardian gets a unique on-line record through 'Tapestry' of their child's development, helping you to input home experiences and keep in touch every step of the way.
Curriculum
Outside learning
Time outside benefits children by offering unique opportunities. The outside environment allows children greater scope to manipulate loose parts and other versatile resources, and to engage in appropriately energetic, risky and adventurous play! The children can make sense of the world and learn to care for their environment. Our outside environment is inclusive and nurturing and supports all our children. We find that it has a positive impact on our children's health and wellbeing and all areas of their development.
Which is why you will find children dressed for all weather, ready to extend their learning in our wonderful, safe, and exciting Walled Garden. St George's is a registered Forest School, and our youngest children benefit from our extensive grounds and woodlands at least twice a week for specific activities using their natural environment.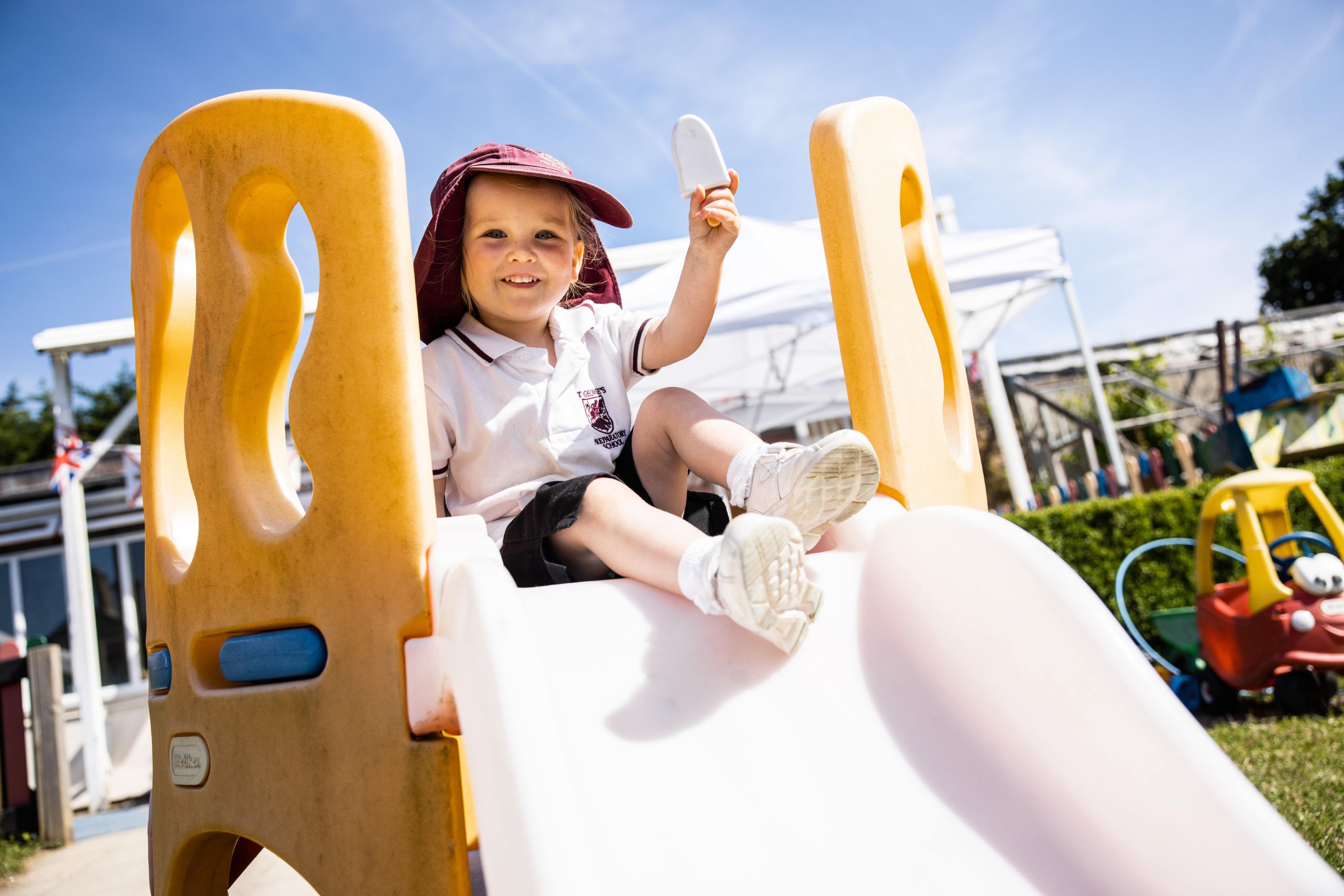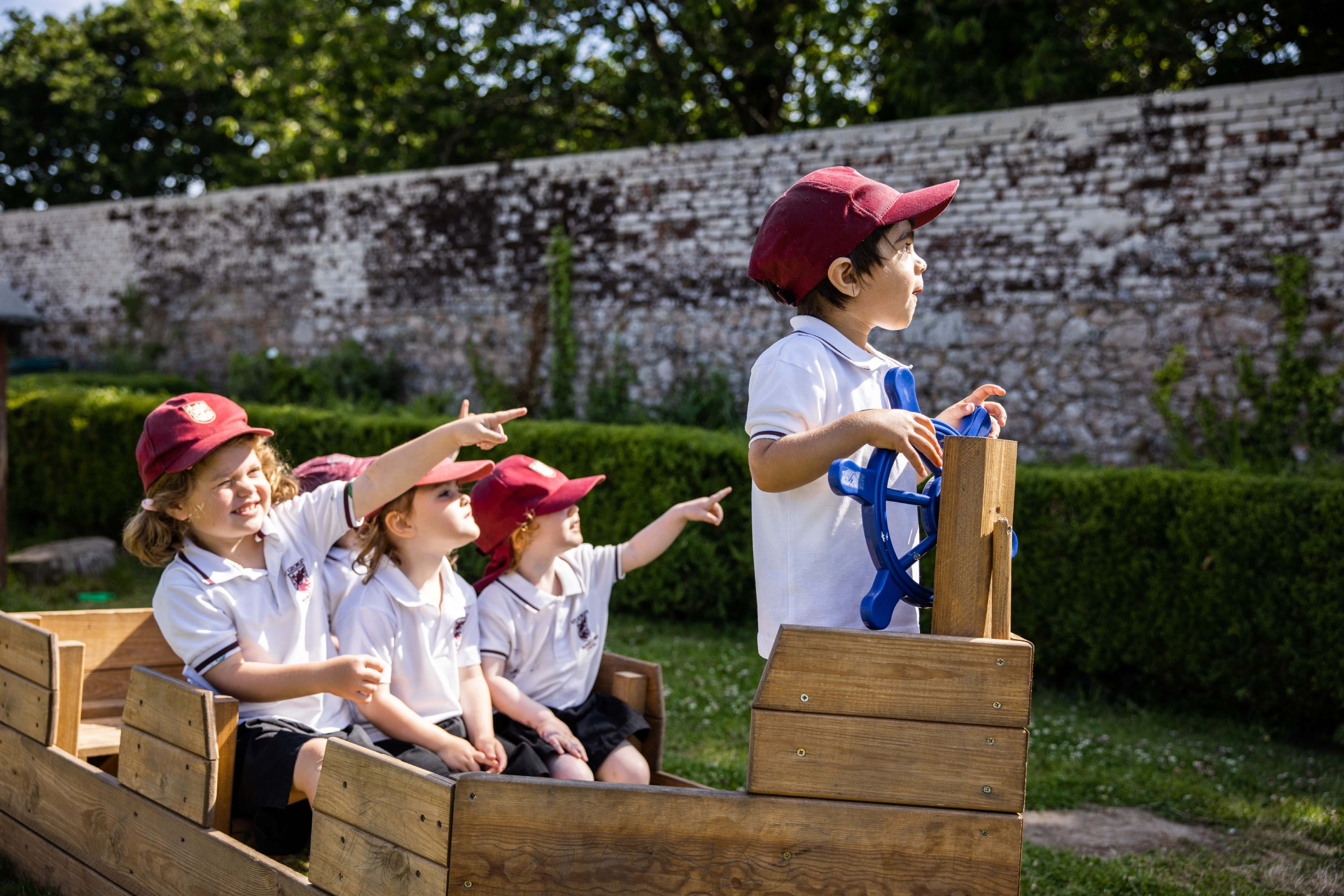 Sport and PE
Children receive lessons from a specialist swimming teacher in our onsite swimming pool, making the sessions fun and stress-free. They work towards nationally accredited swimming levels.
During PE sessions with a specialist teacher, the children have the opportunity to develop their core strength, stability, balance, spatial awareness, co-ordination and agility. They take part in activities including:
Free time on soft play; climbing, jumping, travelling on different parts of the body, balancing, rolling and tumbling.
Learning how to roll, catch, bounce and throw balls and other equipment.
Dancing and experimenting with free movement, travelling and counting in rhythm and completing short sequences.
Learning how to play small team games and beginning to develop an understanding of working as part of a team.
Developing their hand-eye coordination by completing many aiming games.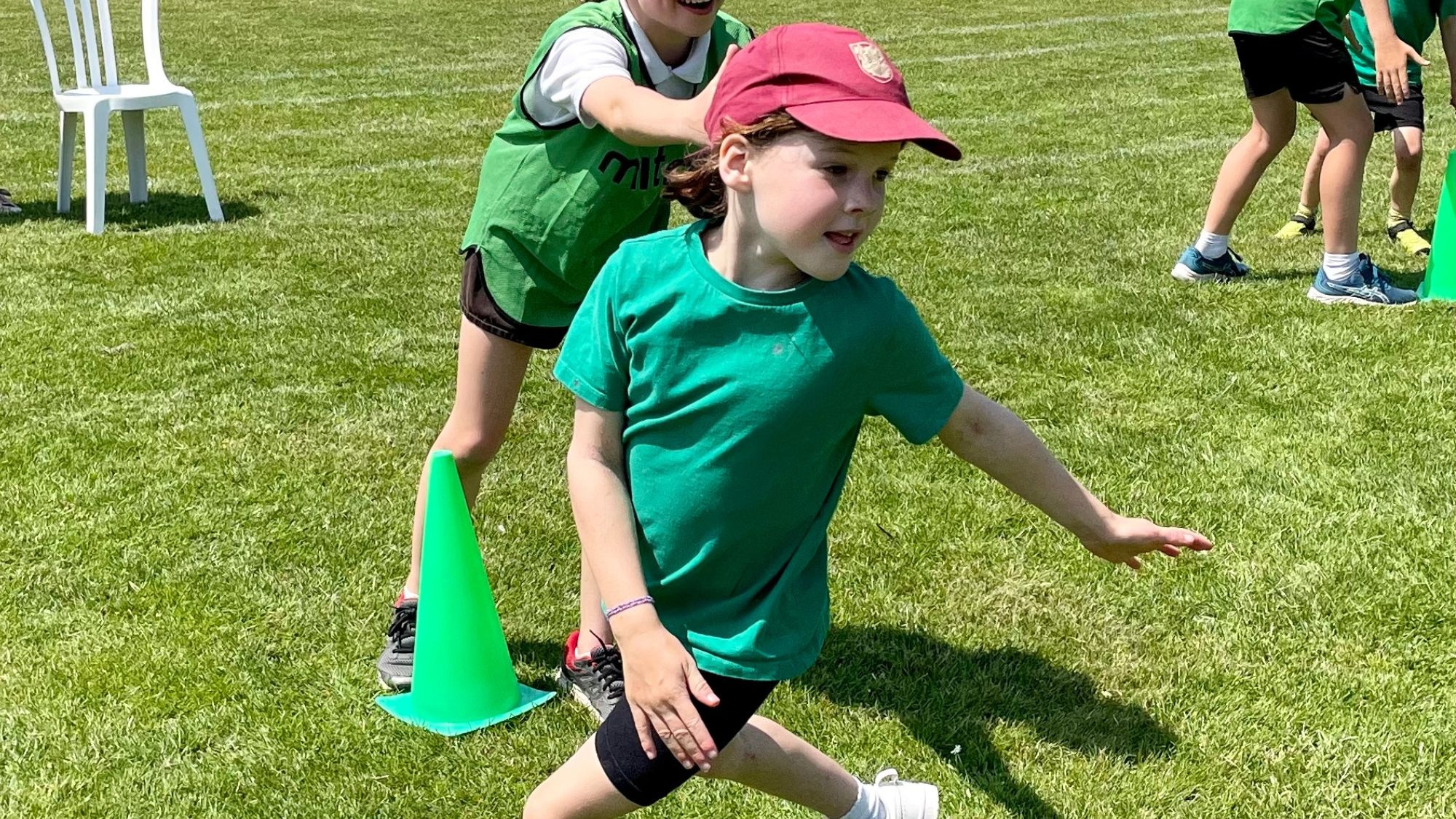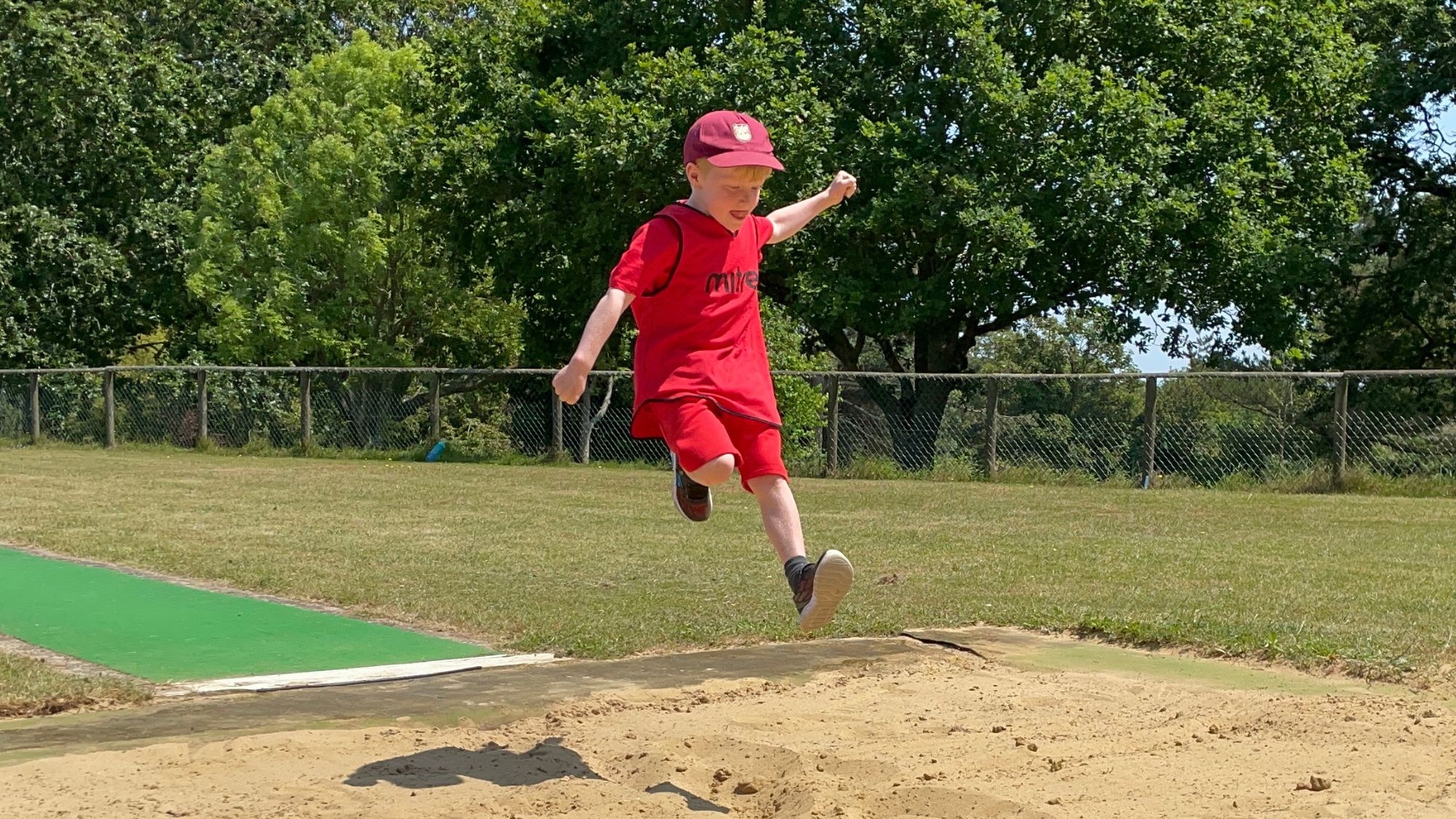 Forest School
In all weather (appropriately dressed of course), we get outside and enjoy Forest School sessions lead by Forest School experts. The children work in teams to build dens and shelters and use natural resources to build bug homes and birds' nests. They use tools to create Forest School pieces, make 'Forest perfume' and crowns and go on nature walks appreciating the flora, fauna and wildlife we have on our very own doorstep. At this age, Forest School sessions help our little ones to develop skills such as binding and knot tying as well as a general appreciation for nature.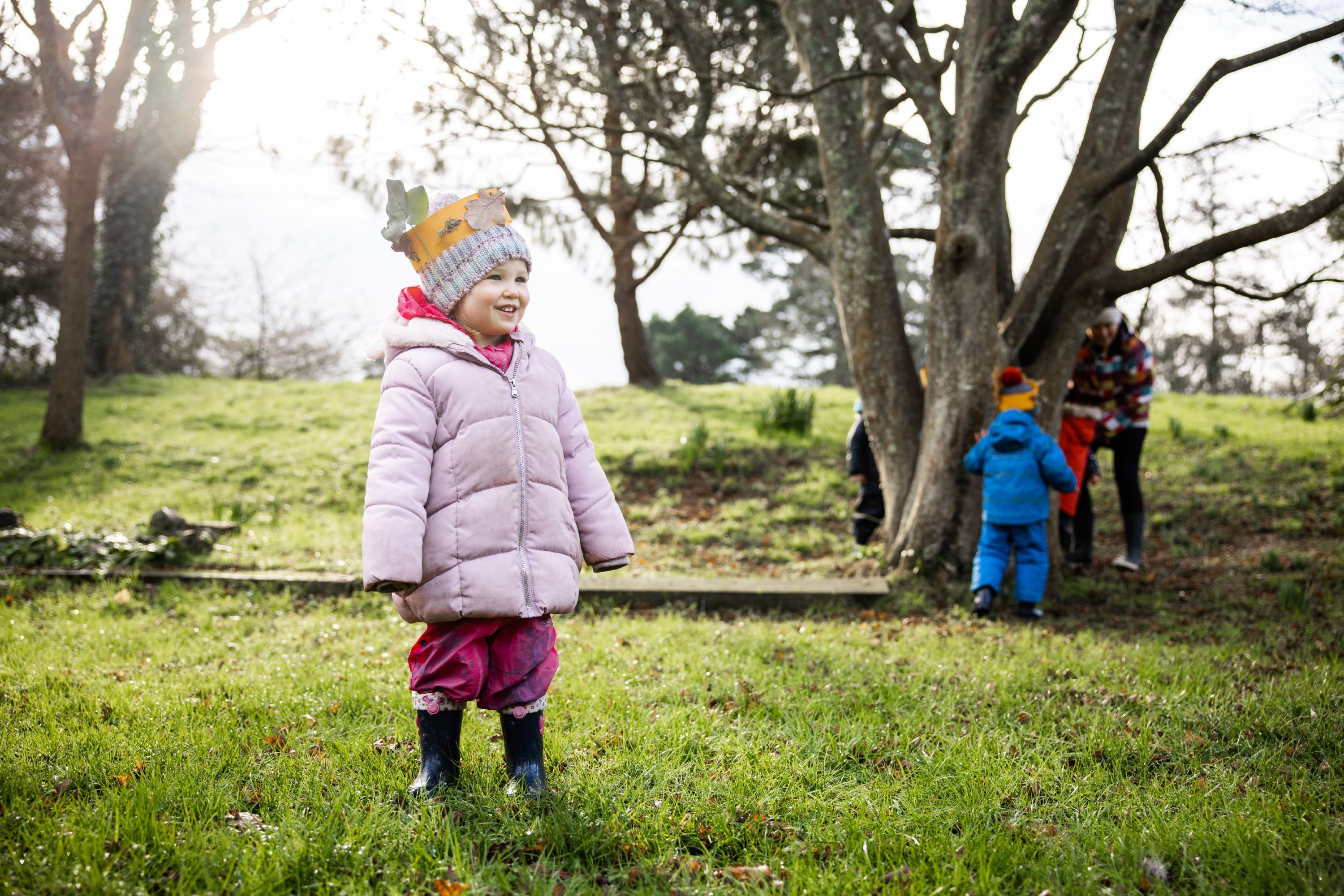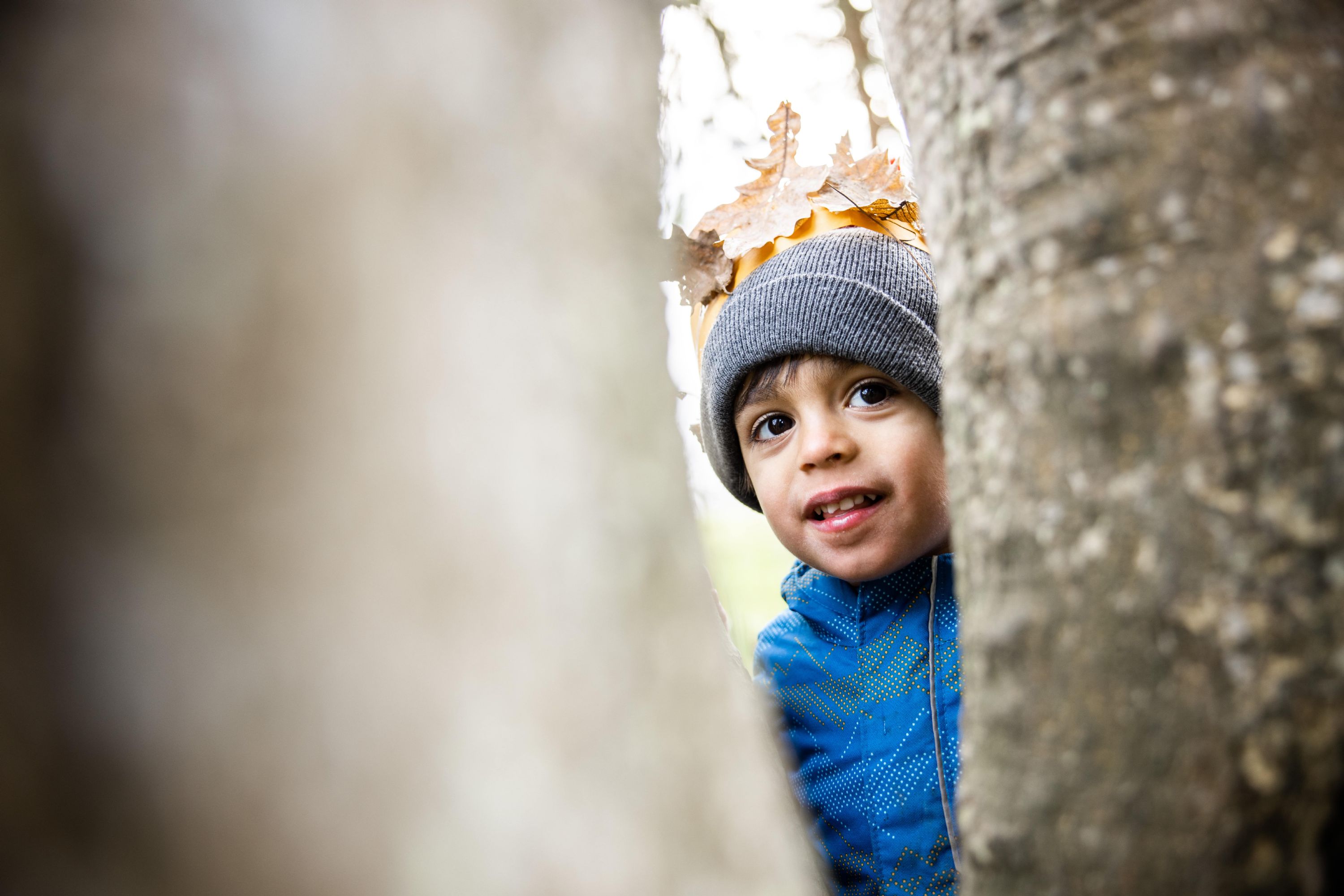 Literacy
The development of literacy skills begins in our Nursery, where a love of books is nurtured in order to encourage a desire to read in the years to come. Pupils share books every day and are always free to explore the exciting book corners. The weekly topic incorporates a story or non-fiction text. Pupils are encouraged to express themselves orally and develop their speaking and listening skills through imaginative role play, as well as having fun learning language-based games, rhymes and songs. Nursery children experiment with mark making every day and by the end of the year most will be able to form some letters, hold their pencil correctly and some will be able to write their own name.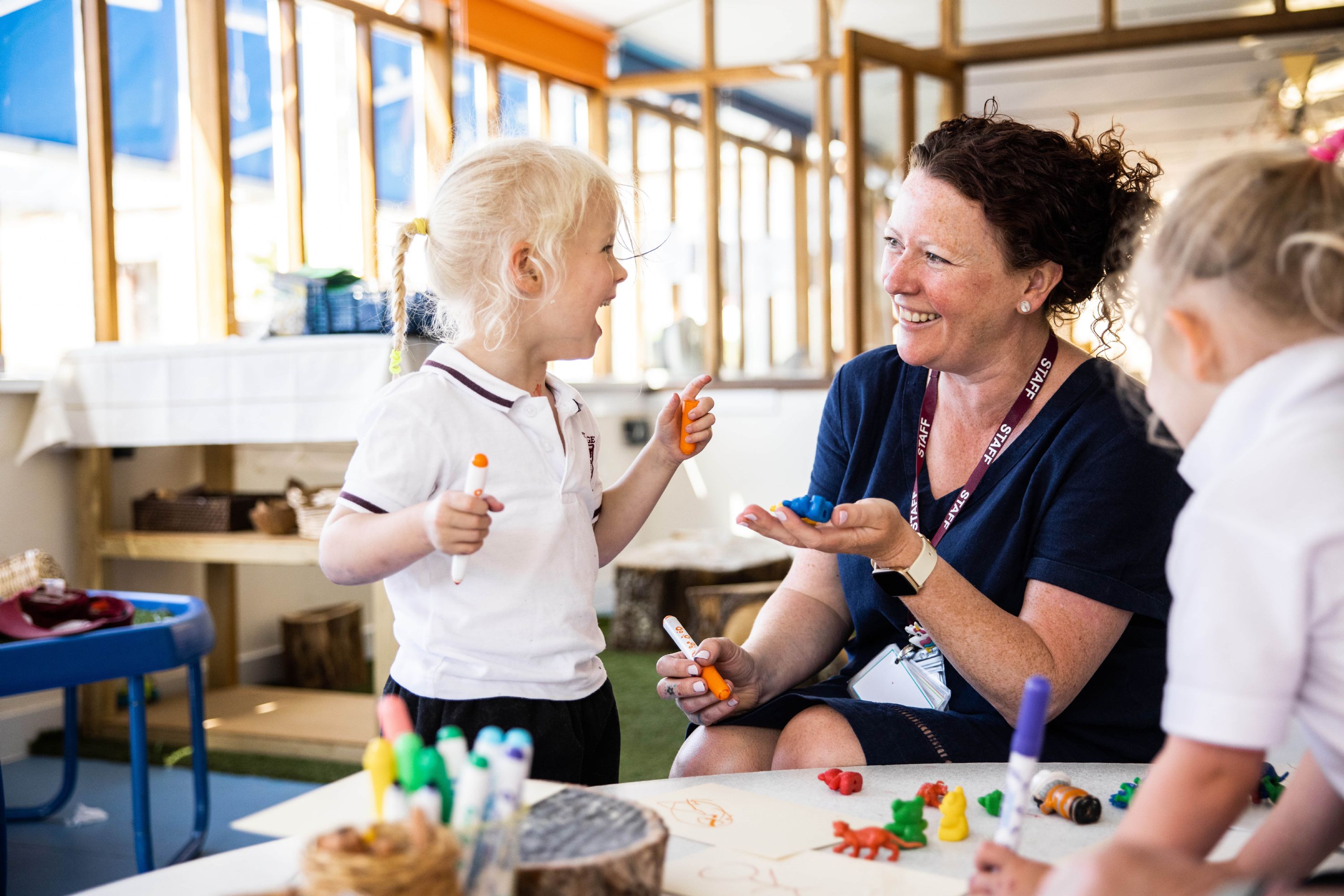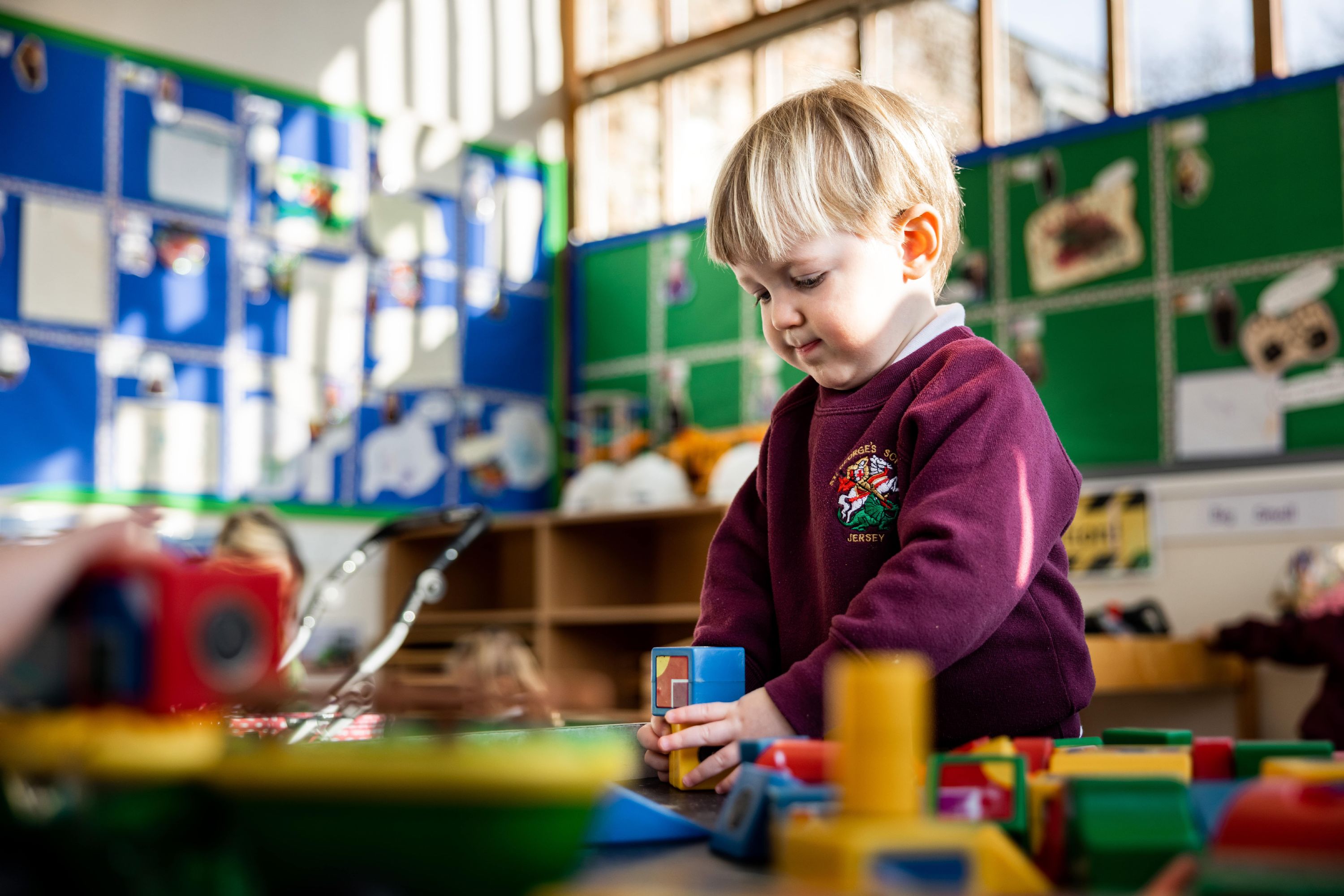 Continuous Provision
When our children are not busy exploring the woods or swimming in the pool they can be found in our walled garden or classrooms. These areas are organised with resources for children to explore freely, which support learning with or without an adult. It is during moments of continuous provision that children will revisit and build on their learning.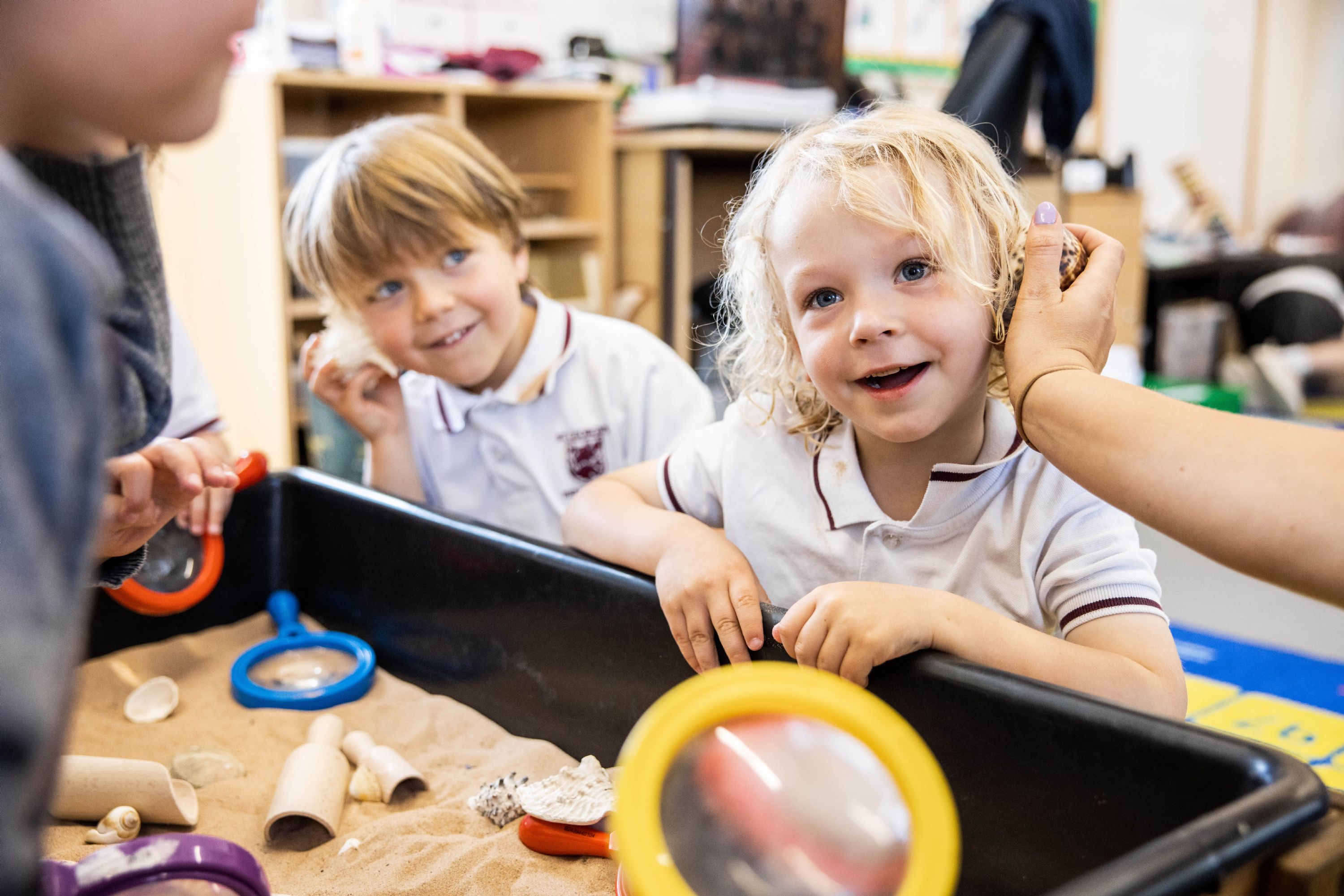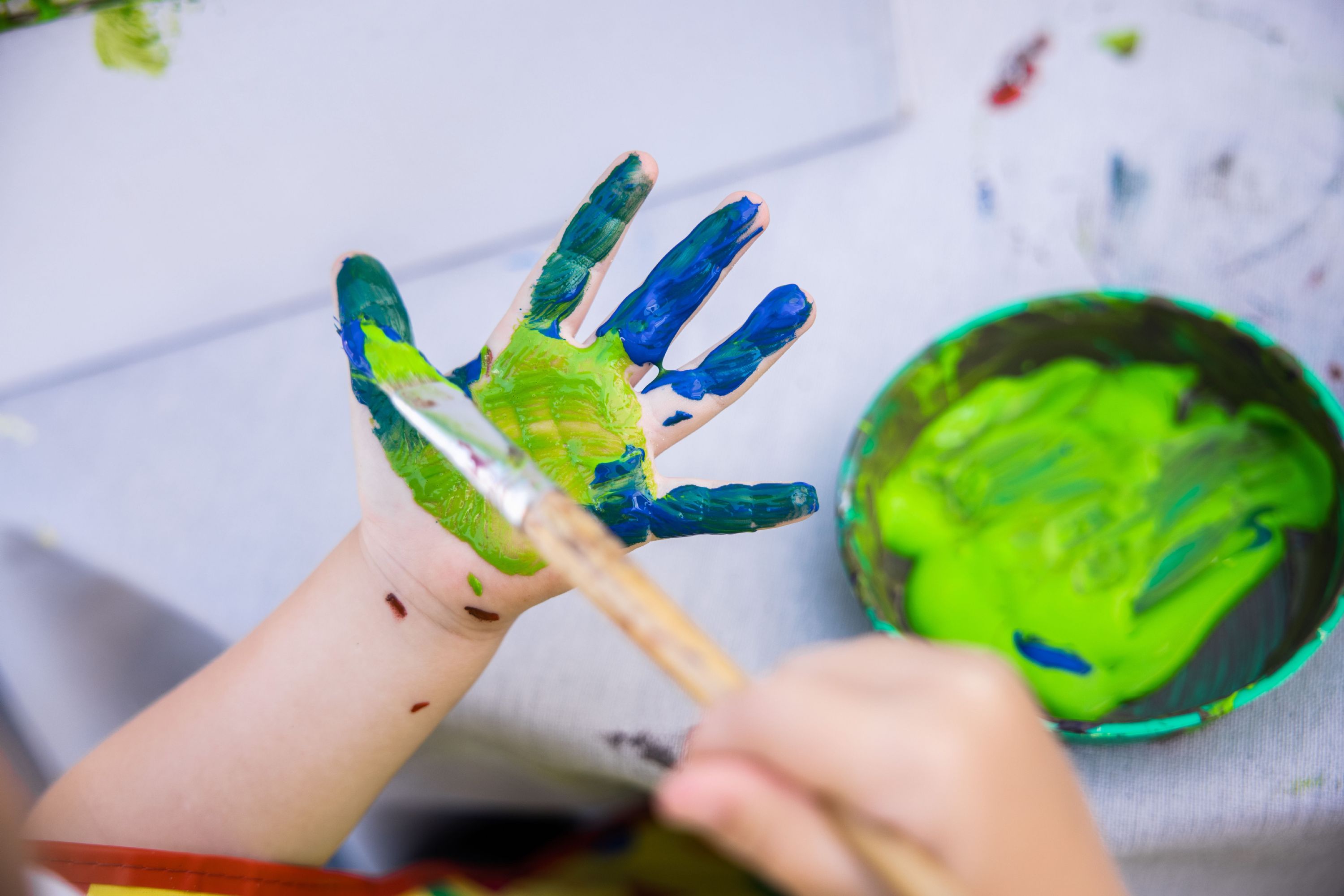 Clubs
Clubs are introduced to children that are in nursery for a full day, have dropped their afternoon sleep, and are ready for a new environment away from the nursery. These clubs are held in the afternoon, are led by outside providers and carry an additional charge. The clubs on offer vary each term and can include:
Socatots
Yoga
Mini boppers (dance)
Sports Bugs (multi-sports).
Each day we also offer before and after school care from 8.00am-8:30am and from 3.30-5.00pm. Before school you may bring breakfast and we will supervise children while they play and eat. After school, the children will play games, read stories and have a snack that they bring to school.